Your Legacy.
Engraved In Steel.
Honor your H-D journey - or celebrate the legacy of a loved one - with a customized Living the Legend™ Rivet. Engraved in electropolished stainless steel permanently displayed on the Museum grounds, your rivet will inspire visitors for generations to come.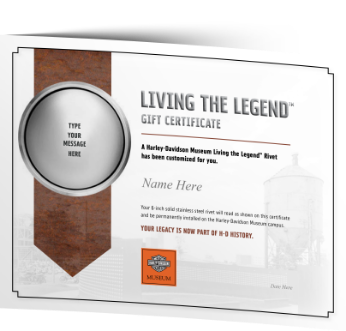 Giving a Living the Legend™ Rivet as a Gift?
Download a rivet certificate to give as a gift of your customized rivet.